Spac Start is a CAD software for the design of electrical installations developed by SDProget, the company based in Almese (Turin).
It is one of the most popular sofwares in Italy in the electrical and the distribution fields with tens of thousands of copies installed, based on Autodesk OEM, equivalent to Autocad.
Spac Start features the Project Center quick design function: it is the first design and budgeting software for electrical installations that checks the project automatically taking as a basis components directly supplied by manufacturers.
Spac Start also interfaces now with the WebCatalog OxyTech system, which allows:
manufacturers to set up a single electronic catalog that can be used with different various applications (LITESTAR 4D, Spac Start ...)
designers to take advantage of an effective tool to gather information on products being constantly updated by manufacturers.
WebCatalog,
from the static
to the dynamic catalog.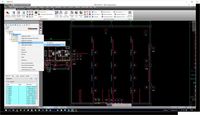 Electrical Installation designed with Spac Start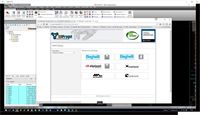 WebCatalog & Spac Start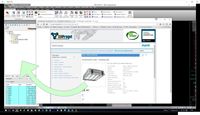 Drag&Drop from WebCatalog to Spac Start
Image Copyright: OxyTech Srl